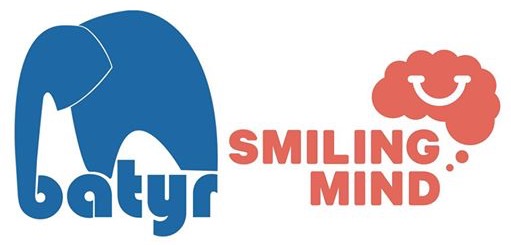 On the 3rd April 2019, we held our first comedy night in support of Batyr & Smiling Mind.  We are delighted to announce that this event helped us raise over $11,500 for the amazing School Programs of those two organisations!
In summary, we:
sold 135 tickets
served and scoffed 65 pizzas
raised $1,170 in our raffle
raised $1,500 in our silent auction
raised $4,350 in our live auction
received $405 in donations so far…
laughed a lot!!
Everyone who attended, purchased raffle tickets and made bids on the auction items helped make the Comedy Night a great success, but there are a number of people who deserve a special mention:
the team at the Comedy Store, especially David Javor, for their usual amazing organisation, and to Courtney Kynaston, Nick Stabback & Albert Machala, who organised the great bunch of comedians to make the night such fun,
the Helping Hand Group, for their amazing support with our Silent and Live Auction,
our dearest Ambassadors, Charlotte Sherston, Jane Cosgrave, Lara Jones, Ross Ingleton, Antony Millet, Ed Womersley & Hugo Clark who made a huge difference by selling a number of tickets and providing items for the auction,
Dentons, for bringing 20 staff to the show…a game changer!
We were fortunate to have a terrific line-up of comedians.  We send out thanks to Ray Badran, our MC, Cameron James, Jamal Abdul, Alex Jae, Gearard McGeown, Elliot Rovedi, Lauren Bonner, and Al Del Bene, who all ensured the night was filled with laughs.
A special mention to our generous auction item donors: Zulu Nyala Group, Balmain,Bopp & Tone, Virgin Wines, The Pendolino Group, Bonnie Doon Golf Club, Northbridge Golf Club, Uberkate, Johanna May Pilates, Let's Go Surfing, and Carla Florist.
Last but not least, we must also thank our volunteers, Julie, Ali, Maddie, Hattie, and Lachie, who did an excellent job in serving the pizzas and selling the raffle tickets!
You can find some photos from the night on our Facebook page, so please take a look and share with your friends.