Give a Little Love exists to raise much needed funds for incredibly well-deserving causes. The brain-child of Marcelo Ulvert, it began with a humble Golf Day back in 2003, and has gone on to raise over $750,000 for Cerebral Palsy Alliance, Childfund Australia, Wairoa School and Eastern Respite. With a passion for supporting causes that may not receive as much attention or funding, our mission is literally to give a little love where we can, and we sincerely thank everyone who has supported us thus far.
Give a Little Love is currently focussed on hosting events that raise funds specifically to support Mental Ill-Health and Suicide Prevention in Youths, with donations to batyr and Smiling Mind.

batyr is a preventative mental health organisation, created and driven by young people, for young people. They run programs in schools and universities, with the aim of smashing the stigma around mental health and empowering young people to reach out for support. We love that they are giving a voice to young people using the power of both personal experience and shared stories.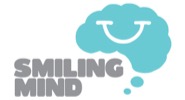 Smiling Mind is a web and app-based meditation program to help bring mindfulness into people's lives. It has been developed by psychologists and educators and has a goal to reach 5 million young people by 2021.  We love that they are integrating both learning and wellbeing to better help develop the mindful generations of the future.
"The support Cerebral Palsy Alliance has received from the Give a Little Love Foundation over many years has truly changed lives. We rely on the generosity of organisations like the Give a Little Love Foundation, and the individuals who attend their events, to help provide ongoing therapy, services and equipment to build futures for our clients and families living with cerebral palsy. We simply couldn't do this without the generosity and support of people like you doing amazing things.

Your support and involvement also raises awareness of cerebral palsy and the services Cerebral Palsy Alliance provides.

Every $1 raised for Cerebral Palsy Alliance really does make a difference. For example, Give a Little Love Foundation's support could help a child take their first steps through the use of customised walking frame; or tell their parents that they love them for the first time using a communication device. Cerebral palsy directly affects a person's ability to move. It is a lifelong permanent disability with no known cure. Every 15 hours a child in Australia is born with cerebral palsy.

That's why the Give a Little Love Foundation's support means so much to us. We cannot thank you enough."

Louise Reeson, Events & Community Fundraising Assistant

Cerebral Palsy Alliance
"At ChildFund Australia, we are extremely grateful for the very generous support of the Give a Little Love Foundation. Through events such as their annual golf day and comedy nights, supporters are given an opportunity to mingle with like-minded people and contribute to help children in extreme need in developing countries around the world.

Give a Little Love Foundation's events have directly supported vital projects with ChildFund. Most recently, their support enabled a maternity ward to be built and equipped in Nonghet - a remote area in Laos. Now mothers in this region can access a critically important health service, give birth in a safe environment and receive care and treatment for their newborns.

We extend our sincere gratitude and deep appreciation to the entire team at Give a Little Love Foundation for their commitment to support children who face severe disadvantage."

Nigel Spence, CEO

ChildFund Australia
"Eastern Respite would like to take the opportunity thank the fabulous team at Give A Little Love. Without their help and guidance we would not have been able to organise an event like the one that we held at The Comedy Store. It allowed us to introduce our organisation to locals who may not have known about the services that we provide. Through your generosity we have been able to raise over $7,300."

Bernadette Bateman, Finance Manager

Eastern Respite and Recreation
"The Give a Little Love Foundation has provided outstanding support to Wairoa School over many years. This support has enabled our students to participate in high quality creative and performing arts programs at the school, fostering the development of our students as confident, creative and connected learners who are valued members of our community.

Give a Little Love Foundation events have strengthened our community by raising awareness of the school and the needs of our students. We are so appreciative of the support and generosity of the team at Give a Little Love Foundation for their commitment to the students of Wairoa School and their future."

Carmel Seeto

Principal
Give a Little Love gives you the chance to do just that! Give…
Help us help others and join us on our incredible journey!