Give A Little Love to… Batyr & Smiling Mind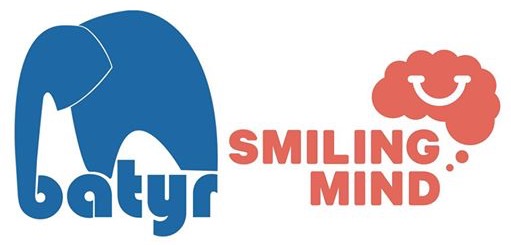 In need of a good laugh, a pizza and a drink? Yes? We have the answer!!! Come and join us at The Comedy Store and help us raise funds for Batyr & Smiling Mind, two fantastic organisations with focus on support of mental health issues, especially in youths.
Batyr provides unique and engaging programs designed to reduce the stigma surrounding mental health and empower young people to reach out for support. The programs connect young people with other young people, to share their stories and experiences with mental ill health.
Smiling Mind is a free mental health initiative in the form of a website and app that provides resources to support the development of mindfulness and meditation skills in young people. These skills help to manage stress, increase awareness of emotions, improve attention and focus, and can prevent difficulties from getting worse.
Come along and help raise funds for the amazing Schools Programs of those two organisations!
We can promise you some big laughs from 6 professional comedians.  Meet us at the bar for a chat and a drink and we'll serve up steaming hot pizza, which is included in the price of the ticket.
Please do your best to come along and grab your mates, colleagues or even family to ensure we have a bumper night!